It was a lot of fun presenting on Kanban at 1stConf last week, it was a popular session and special thanks to Neil and Martin for helping make it fun.
In my talk I gave out Personal Kanban boards and I've had a lot of fun using them myself, here is the design, inspired by Sandy at Nomad8.
I've found myself wanting to cary around the printed kanban with me and I've discovered a relatively easy way: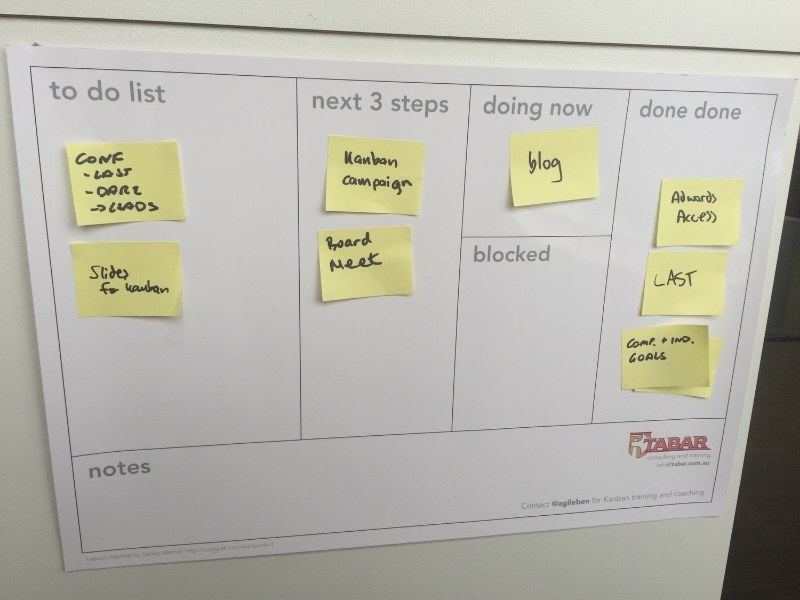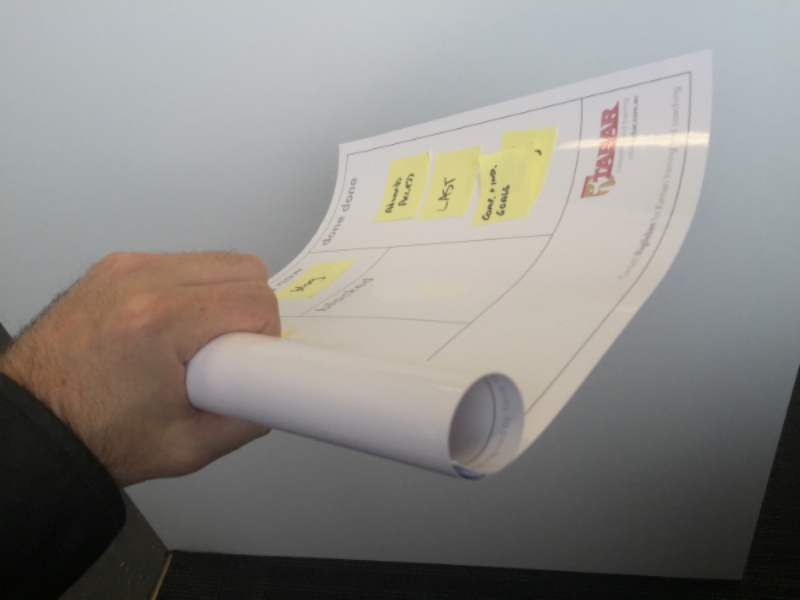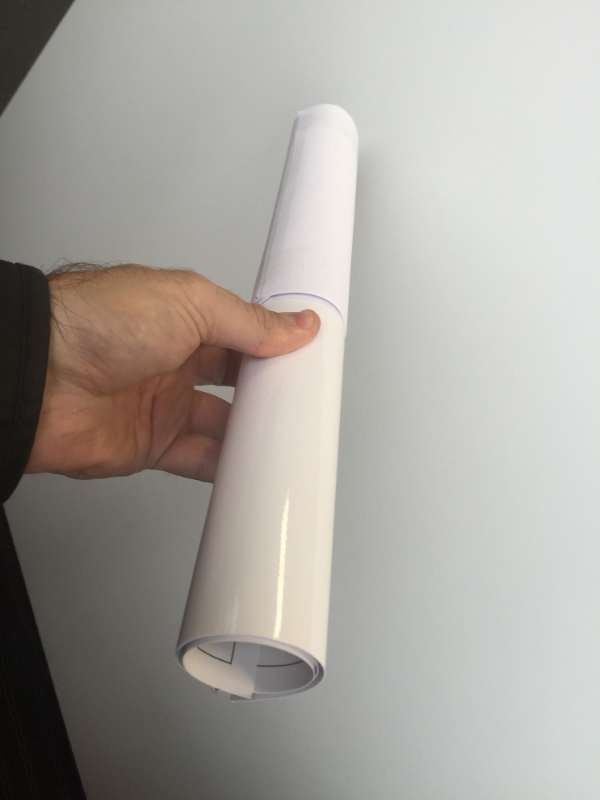 I rolled up a blank A4 piece of paper and used sticky tape to turn it into a tube for the board to slide into. As a bonus the sticky notes fit in the tube along with sharpie and bluetac. I need plenty of bluetac to flatten out the board after storage.
Hope you enjoy you Personal Kanban boards!